The two months covered by my Thai visa were coming to an end. However, I wasn't ready to leave Thailand. And so, a couple of days before my visa expired, I was in Chiang Khong, one of the Thai-Lao border towns on the Mekong, completely in denial of the fact that I had to leave.

The days I spent in Chiang Khong melted into one. I stretched time for as long as my visa was still valid, taking strolls along the Mekong and scrutinizing the Lao bank as if to find reasons to go there. Or reasons not to go, which became more and more absurd, such as, "What if I won't be able to get used to the Lao currency?".

From the window of my guesthouse room, I watched the sunrise every morning. In hindsight, this was the high point of my days there. Otherwise, Chiang Khong was just a stopover, a transit town, with a few overrated attractions and tourist-friendly improvements, such as stylish accommodations propped high-up along the river bank, and terrace restaurants with great views where you could sample a wide variety of dishes in the company of daring cats. But, in anticipation of my departure from Thailand, I was not really judging objectively at the time. The quirks of Chiang Khong had become the world to me.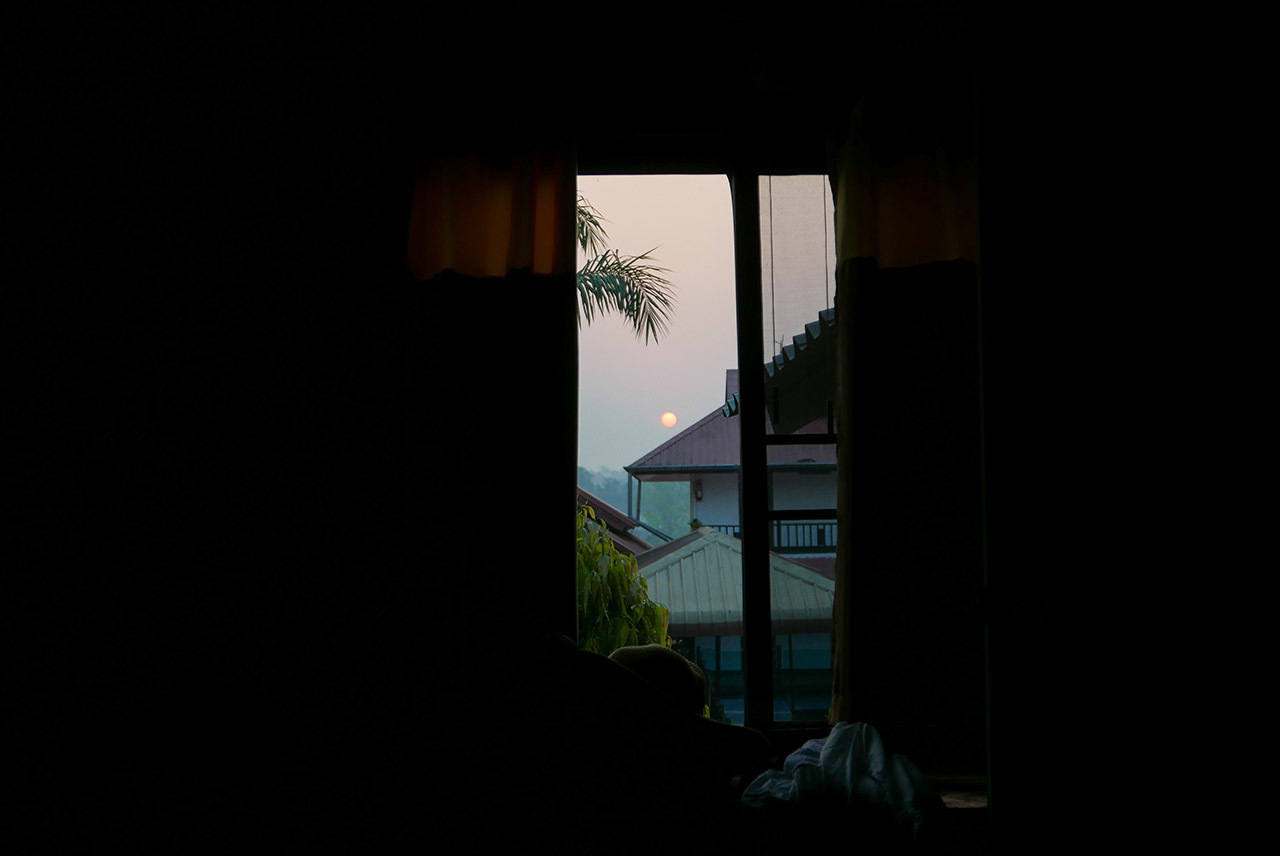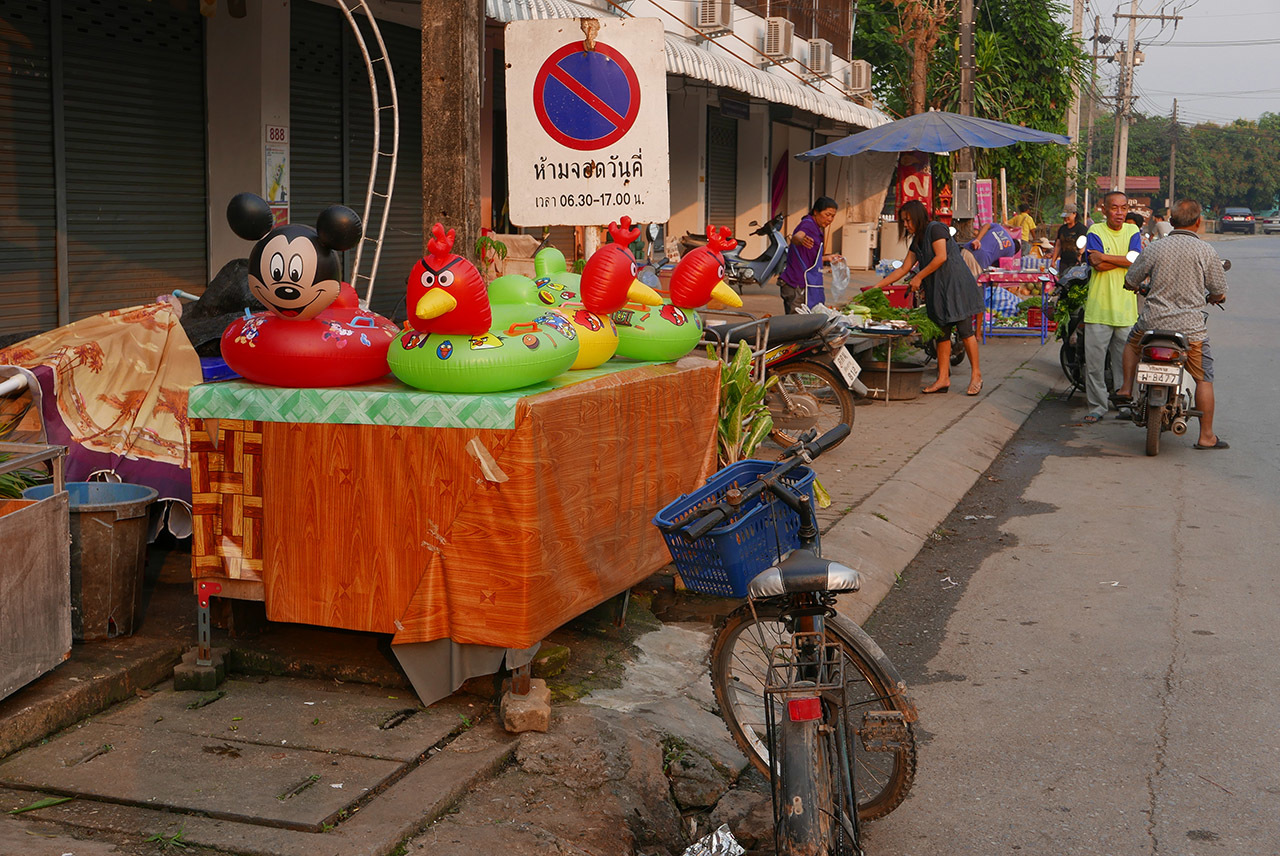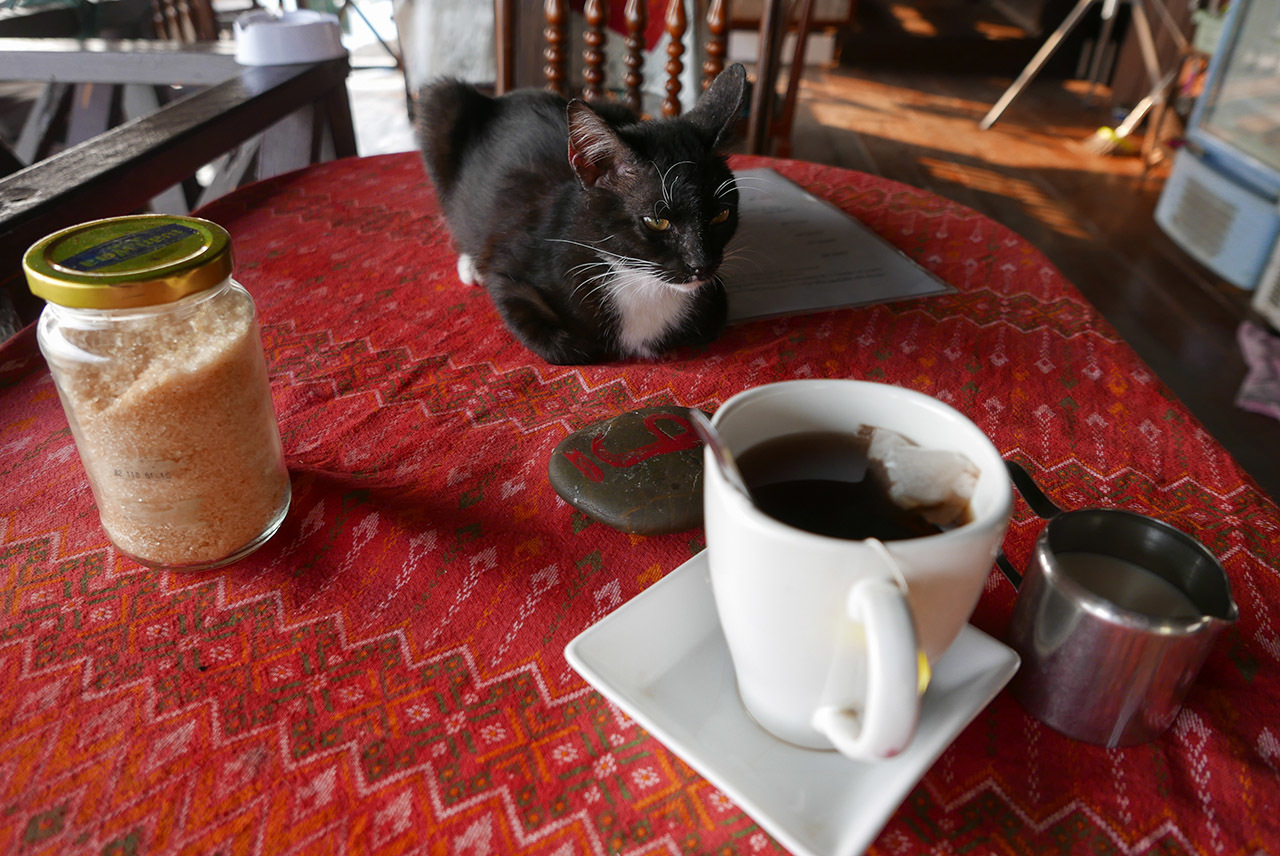 My daily routine in Chiang Khong was a walk along the river bank, where local men were practising different sports, from jogging to roller skating, while women were always doing aerobics to Abba songs. The riverfront is also one of the town's most social areas, and I was trying to smile back to every person I met, a reflex born out of my two months in Thailand. I paid several visits to recommended sights such as the uninteresting Catfish Museum or the uneventful morning market, which, disappointing as they were, had somehow become endearing because they offered me something to cling on to. I went on repeated trips to a local pharmacy to stock up on Thai tiger balm, and to 7eleven to buy my favorite drink (pink milk). Even dinner became a matter of habit, as if immersing myself in a routine could stop the inevitable from happening. Each evening I got rice paper rolls filled with various herbs and vegetables, and a staple Thai dessert – golden yolk threads. I was satisfied with myself because I could order and pay for my meal in Thai.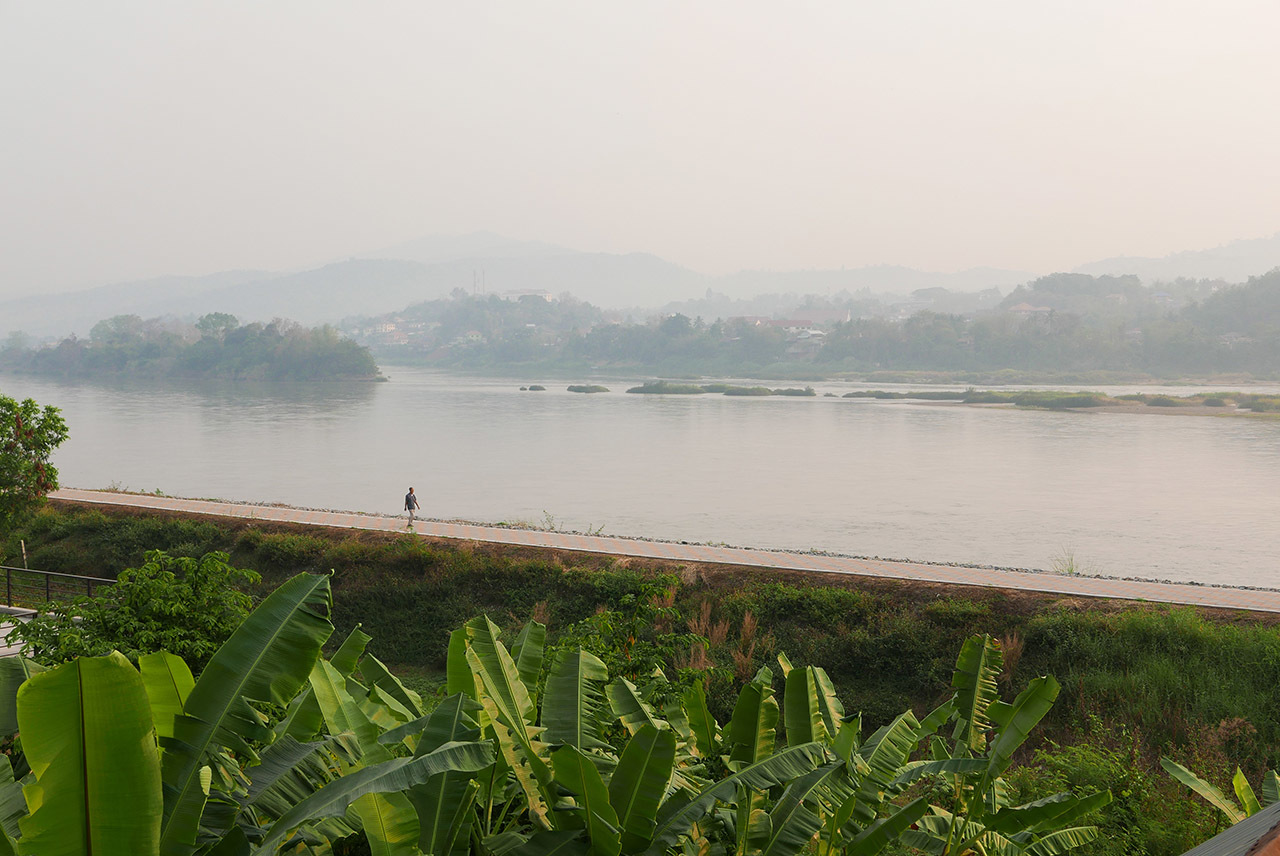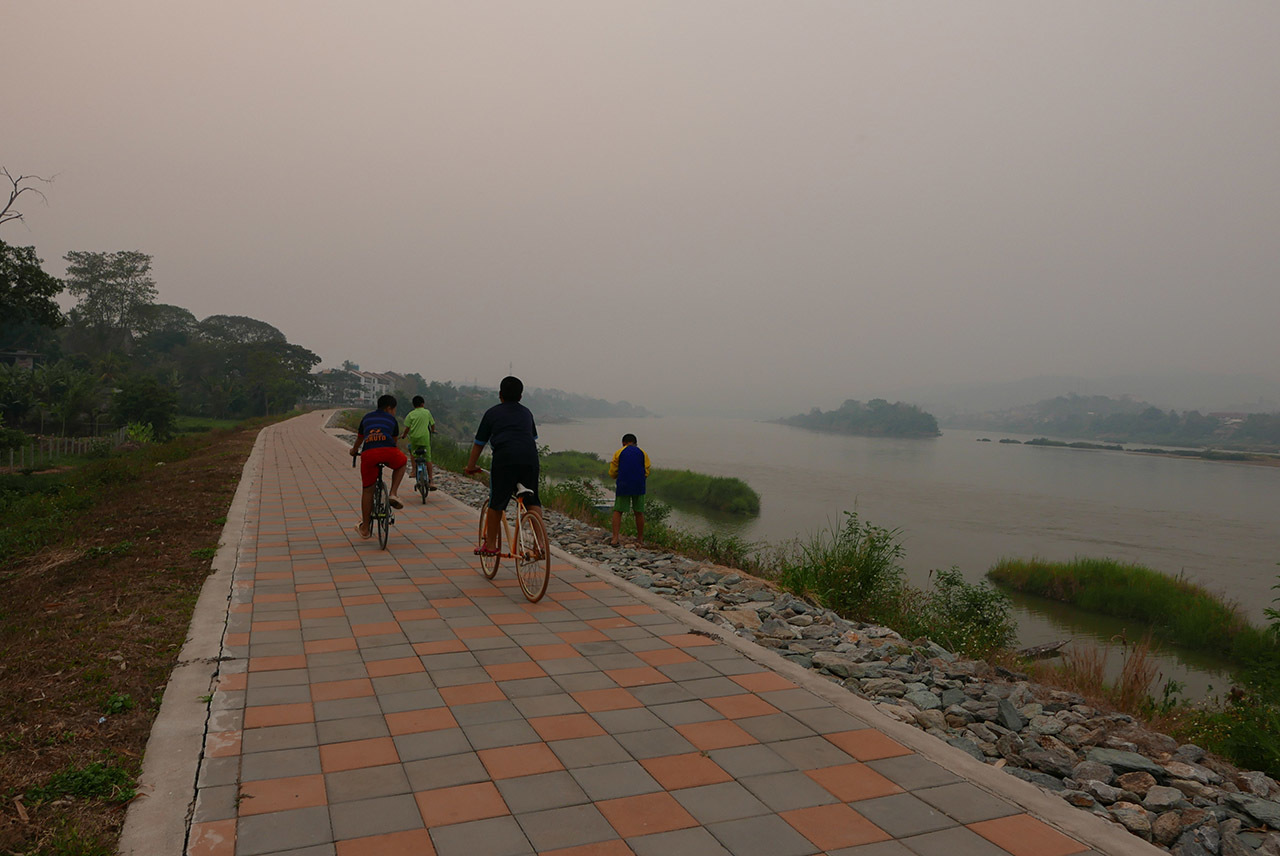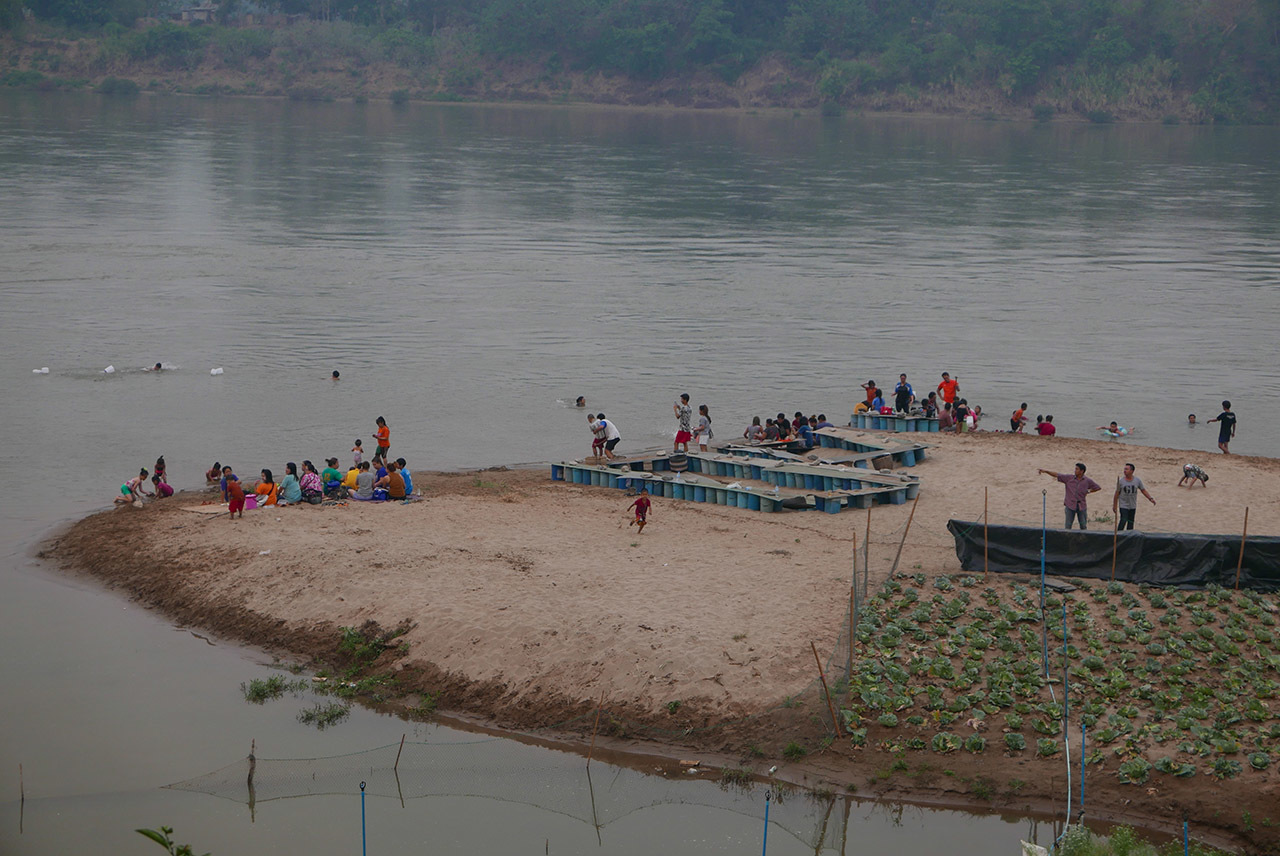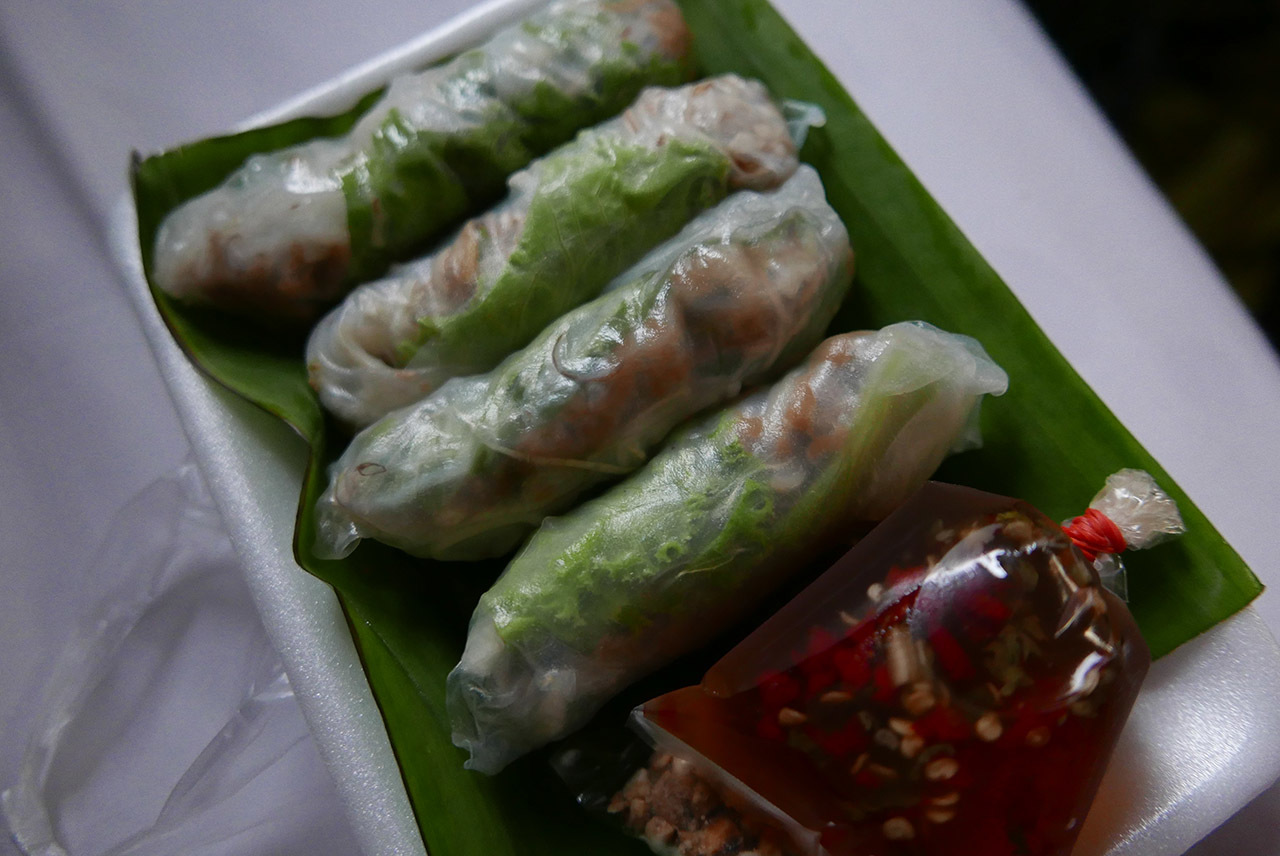 What I feared I would miss most, however, were the people. [Small disclaimer: In trying to understand Thais' attitude towards strangers, my observations as a traveler should of course not be considered an absolute truth.] After my two months in Thailand, I came to believe that the humane aspects of Buddhism manifest into a life philosophy of kindness for Thais. According to Buddhism, there is a never-ending cycle of life and death, marked by suffering, and a person's moral actions in this life determine the circumstances of their future lives. Thais engage in acts of kindness and compassion to achieve a nobler status in their next rebirth. The more good is added to the mix, the more enjoyable the circumstances of the next rebirth will be, and the more chances the cycle of suffering will end.

While many religions condition the afterlife on goodness in the current life, from personal experience, I could think of few other examples where this actually translates into a way of living. This was especially true for northern Thailand, where I had spent the bulk of my time and never felt like I was surrounded by strangers. I rather felt like I was the object of care and attention of everyone, of a collective conspiracy to be generous and to ensure my well being. As representatives of this collective spirit, various individuals watched over me at different times in my journey, or approached me to inquire about my trip, whether I was hungry or thirsty, whether I needed anything, without being judgmental about my decision to travel solo through their country. And some were even willing to share the little they had with me, without asking for anything in return, except maybe for an innocent selfie with me.

What I wrote in my diary on the eve of leaving:

"It takes a huge effort to leave Thailand. I got used to it so well, a new country that exposed me to a different way of being.

What I will remember from Thailand: the song of birds at dawn, the call of a mechanical bird I heard at the strangest of times (I thought this was some sort of insect/mammal repellent back then, but it turned out it was a real gekko), everyone – especially the poorer people – smiling to me, the serendipity of my Tarutao visit, my day in the longest river cave, my adventurous evening with B. in Mae Sot, the spells of illness and recovery, the lost time in southern Thailand, the evenings I came back to my guesthouse feeling on top of the world because of the photos I took or the people I met, public bus tickets, the 7eleven door sound, the amazing food everywhere, some sauna-like rooms I stayed in, the overwhelming local markets where too much was always happening.

But above all, I will remember the pictures I did not take: the bean pod that cracked in the wind somewhere in the northern countryside; a boy in a provincial town getting what seemed like his first haircut; a Buddhist initiation ritual in a small village temple I stumbled upon by chance; and lots and lots of faces of people, all happy to be alive, all living their lives in simple, modest ways, although they perform remarkably all the little actions that make up a life."

***

Then Sunday, 3 April came. The owner of the guesthouse drove me to the Thai-Lao border, where I got an exit stamp on my passport, and then crossed the Friendship Bridge, entering Lao territory. Although I had arrived quite early to the Lao border office, there was a long queue already. I was the last one to give my passport to the customs officers, who collected them for bulk processing. The officers disappeared behind a wooden counter. Fifteen minutes later, the counter's window opened and my name was called out first. The officers were smiling while shuffling my passport back and forth between them, inspecting it carefully, since obviously they hadn't seen many passports from my homeland, and "Romania, Romania, communist – friends!".